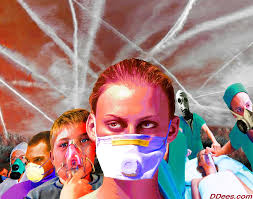 If this contributor is right, the pandemic will not go away. The Depression will deepen and an oppressive political regime will be instituted.
"Their goal is take away our freedoms. Then if we want them back, we'll be forced to receive vaccines to gain a digital certificate of movement which allows us to be tracked on 5G control grids."
"A future where dissenters & anyone with a brain or a spine won't be able to borrow money, get a passport, driving license, get a pensionable government job is coming without a doubt. I can smell it, it's that close." -ReplacetheIrish (on Makow Twitter feed.)
(Disclaimer - Naturally, I hope our anonymous contributor is wrong and things will return to 'normal.' However, 85% of my readers think he's right. See Twitter poll.)
see first comment below- Col. in Russian Military Intelligence confirms substance of this article.
by Anon
(henrymakow.com)
In the 1950's, a highly credible investigator, Norman Dodd, discovered that the tax-exempt foundations e.g. Rockefeller Foundation etc, are really there to make changes in the world, and that the only way they know how to make changes is through war, so their job is really to start wars.