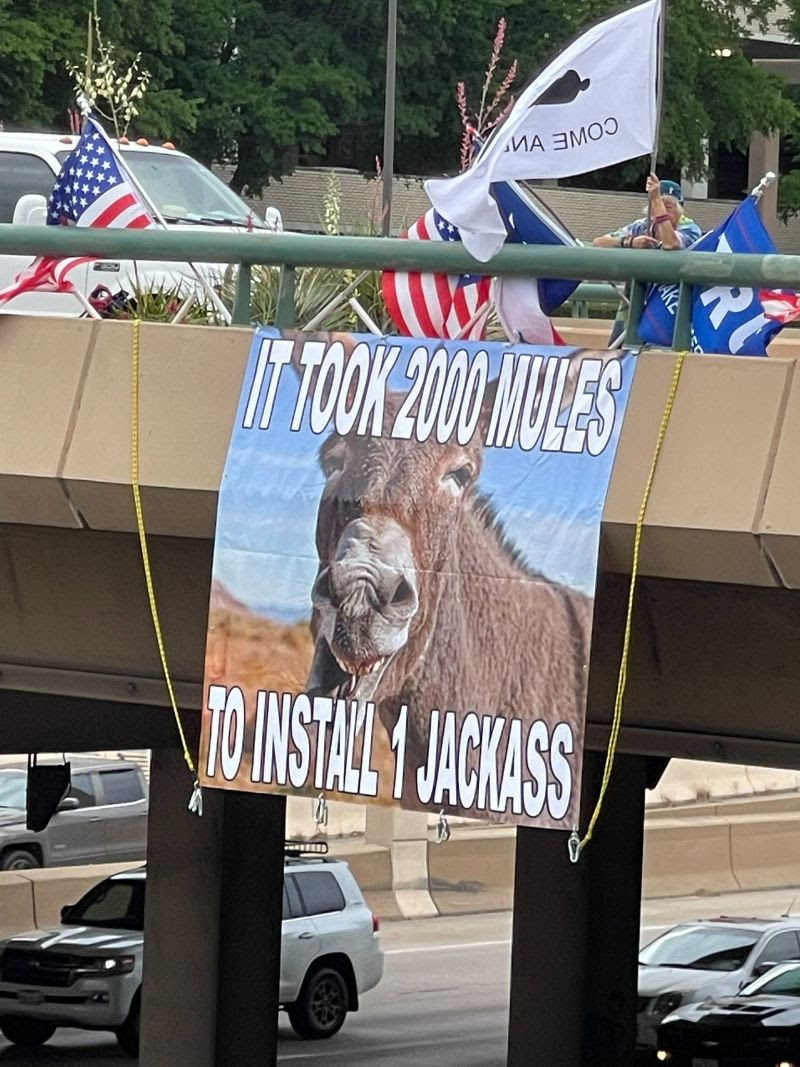 For a year and a half, I've been waiting to see perp walks for the steal of the 2020 election.

Finally, we got some!

We can't let up now- now we have to press for justice for the stolen election!
I'm Arizona Senator Wendy Rogers,

and I have fought relentlessly for election integrity and auditing every election. We found the fraud; now time to punish the guilty!

The film "2000 Mules" showed how a conspiracy to throw the election was executed.



Now, the mules in Arizona have been outed - and arrests are finally happening!
Gateway Pundit has the story of the arrests and investigation by Yuma law enforcement!

Law enforcement has conducted a raid on Yuma County nonprofit organizations connected to the ballot trafficking scheme discovered by Yuma County citizens and revealed in the "2000 Mules" documentary.

True The Vote and Dinesh D'Souza's groundbreaking new film revealed that the 2020 Presidential Election was stolen through illegal ballot trafficking and featured the undercover investigative work of David Lara and Arizona State Senate candidate Gary Snyder.

David Lara tells us, "San Luis is Ground Zero for election fraud in Arizona."

As The Gateway Pundit previously reported, The Yuma County Sheriff and Yuma County Recorder opened a new investigation into cases of impersonation fraud, false registrations, duplicate voting, and fraudulent use of absentee ballots.

Additionally, this investigation was announced just over one week after the nationwide premiere of the "2000 Mules."

The Gateway Pundit previously reported that David Lara and Gary Snyder busted a local ballot trafficking operation in Yuma County using undercover cameras long before the 2020 Presidential Election. This information was delivered to Arizona Attorney General Mark Brnovich, who failed to act before it was too late.

This is why our work is not done. Still getting pushback by the powers that be.

The fact that there has not been one comment from the RNC on the "2000 Mules" movie is striking. But the people are watching- we know.



Wendy Rogers, Lt Col USAF (ret)
Arizona State Senator
Arizona's 6th Legislative District